Where & Why I started
At the age of 16 I left Bristol to live and study in the USA. This resulted in most of my 20's being spent in the States, experiencing the diverse cultures, which I feel have truly enriched my work as a counsellor.
On my return I went to London, where I worked hard to cultivate a successful career in marketing, but there was always a piece of the jigsaw missing. After having my first child in 1999 my life changed completely. I wanted to feel as though I was making a difference. I wanted to feel as if I was giving something back. It may sound like a cliché, but it's the truth.
Two children and many years of study later I have become a successful counsellor and an Accredited member of the BACP. Now I feel that I have truly found that missing piece!
And looking to the future…
I would like to continue my growth both personally and professionally and share my knowledge and experiences with the next generation of therapists!
---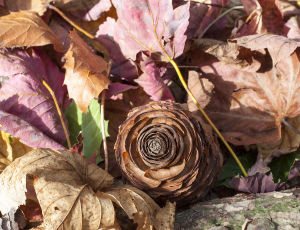 Gratitude unlocks the fullness of life. It turns what we have into enough, and more. It turns denial into acceptance, chaos to order, confusion to clarity. It can turn a meal into a feast, a house into a home, a stranger into a friend.
– A Quote by Melody Beattie