I have nearly 20 years experience as a Counsellor and in that time I have worked with some amazing organisations.
I worked for Cruse Bereavement Care for a few years as a counsellor in Bristol, where I was able to support clients' with the loss of someone close. As a result of my time at Cruse I was aware of the lack of support for people who had lost pets, so I now offer pet bereavement. Pets can represent so many relationships to us- son, daughter, partner and friend.
I then went to work for a Drug and Alcohol agency, where I was able to continue and deepen my experiences and knowledge of working with loss. Addiction can take away relationships, jobs, homes and control and I found my work here extremely rewarding. I also learnt new approaches such as solution focused, CBT (Cognitive Behavioural Therapy) and brief therapy.
I have also worked with Survive; a charity focusing on domestic violence, offering some of their clients' a safe place to express their feelings and concerns. I am passionate about supporting victims of abuse and consequently I am driven to gain more knowledge and understanding. This experience has also enhanced my work as a couples Counsellor.
I am also very proud to have worked with the NHS as a staff counsellor in Bristol for 5 years.
I work as a counsellor supporting Bristol City Council staff.
Although a lot of my work can be long term I am also able to work short term. Through my work with EAPS (Employee Assisted Programmes) I am able to offer clients' brief therapy, CBT and solution focused ways of working, enabling them to feel more supported in the workplace.
I have experience of being a boss, wife, mother, daughter and friend, but alongside my life experiences I have worked in counselling with the following issues:-
Anxiety
Depression
Loss and Grief – including pet bereavement
Trauma
Abuse: sexual, psychological, physical
Anger
Self esteem
Transitions and change
Relationships
Addictions
Marriage issues
Work related issues
Stress
Menopause
Dissociation
Pregnancy related issues
---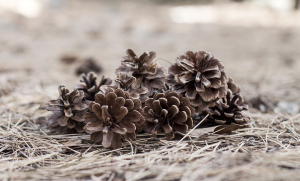 There are many truths of which the full meaning cannot be realized until personal experience has brought it home.

A quote by John Stuart Mill